David Ivey and Jeff Sheppard
Camp Fasola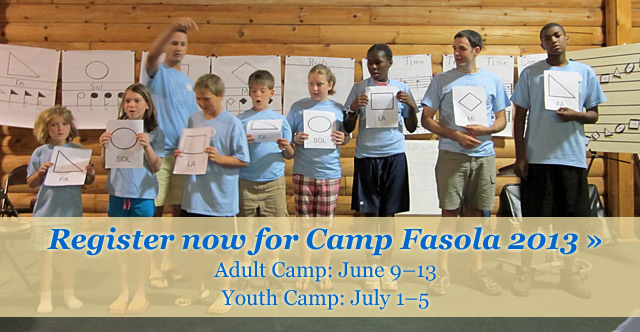 This program is a rebroadcast of Joey Brackner interviewing David Ivey and Jeff Sheppard about the annual Camp Fasola held each year at Camp McDowell near Jasper and Camp Lee near Anniston Alabama.
This special radio series will air every Sunday at 2:00 P.M., on the Troy University Public Radio Network at:
This radio series may not be broadcast in your area, but it can be accessed via the Internet at: http://www.arts.state.al.us/actc/1/radioseries.html#campfasola2013
If you have been listening to, and enjoying this radio series, please send your comments to: barbara.reed@arts.alabama.gov
Listen first hand using the link below.
If this mailing was forwarded to you and if you are currently not on our email list, you can subscribe below.